Hello community,
I am using Hikey 970 with 4 big and 4 little CPU to do inference now. (I am only using CPU to do inference only). My question is can TVM split work into different layers, and assign layers into different cores to do inference?
For instance, for 4 layers neural network, assigning the first 2 layers into 3 Big cores, the third layer into another big core, and the last layer into 4 small). I am wondering if TVM supports such layer-level splitting settings as shown below?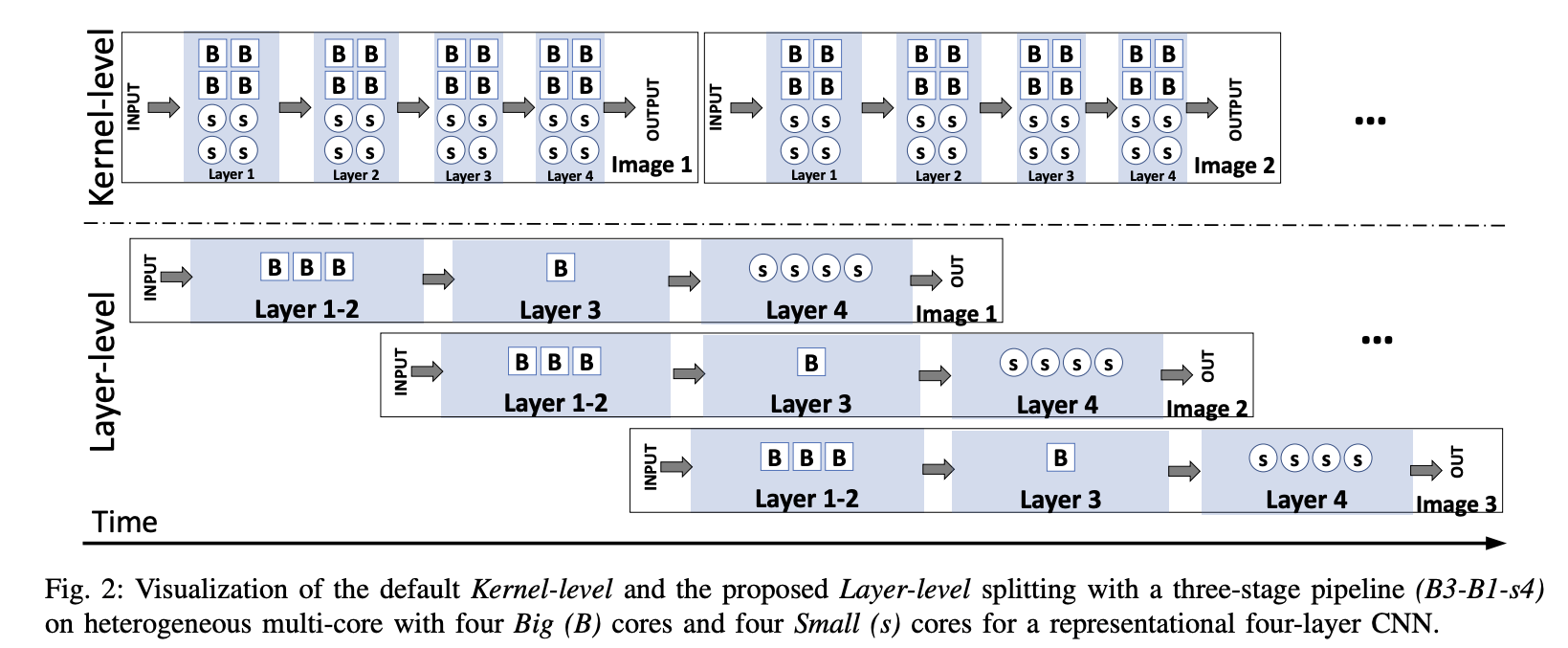 I think I might need to modify with this file: tvm/src/runtime/threading_backend.cc and I have gone through posts like Number of threads used during auto-tunning, but can anyone provide more details?
Any advice or related post are welcomed! Thanks community in advance