Hello TVM developers and community,
I have seen tvm.cpu() in tvm.runtime document.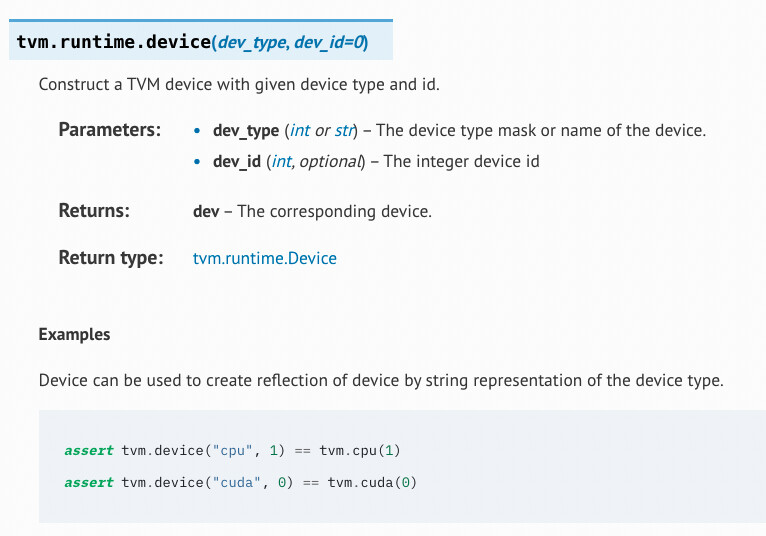 I wondering what is the difference when calling tvm.cpu(0) and tvm.cpu(1)
For example, I am using Hikey970 which contains 4 ARM-A53 LITTLE cores and 4 ARM-A73 big cores. Does tvm.cpu(0) represent 4 LITTLE cores and tvm.cpu(1) represent 4 big cores?
Also, is it possible to check all available CPU device IDs? I noticed this comment:
but when I tried it, it shows an error regarding CL_OUT_OF_HOST_MEMORY:

Thanks.