Hi, All.
I found this bug when I was trying to utilize external BLAS library as "micro kernel" to optimize inner loops of the GEMM op on CPU.
I was just following the tensorize tutorial, on the whole. The only modification I made to the tutorial code is to replace tvm.tir.call_extern('int32', 'gemv_update'...) with tvm.tir.call_packed("tvm.contrib.cblas.matmul", ins[0], ins[1], outs[0], False, False).
The code works perfectly well, and the numpy verification result is also correct, until I add the s[C].parallel(xo) to make the outer-most for loop parallel. The code goes into an error status, which either crash or produces wrong result: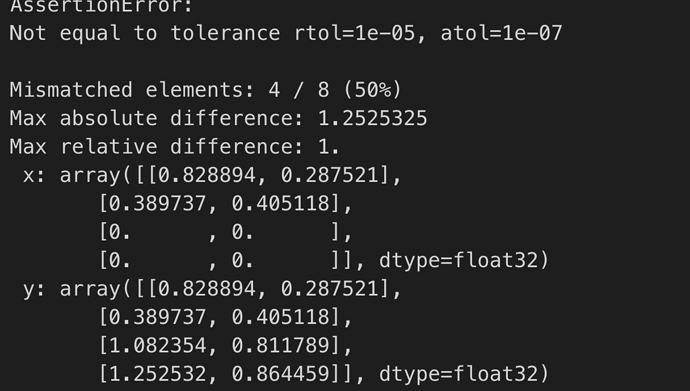 ---
Update: after digging into the generated llvm IR, I believe the tir lowering from "@tvm.tir.call_packed()" is not thread-safe. Please see my replies below.