While I'm running autotuning source code in this page (https://tvm.apache.org/docs/vta/tutorials/autotvm/tune_relay_vta.html#sphx-glr-download-vta-tutorials-autotvm-tune-relay-vta-py) I have trouble in Tuning step with my connection.
The error message is this: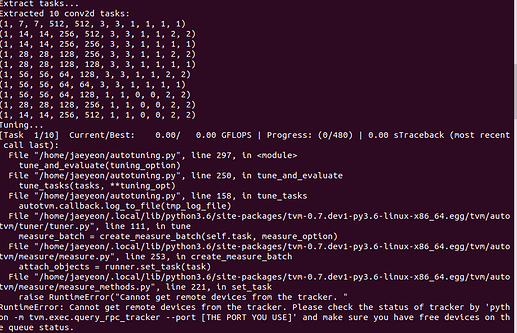 Of course I have free devices on the queue status: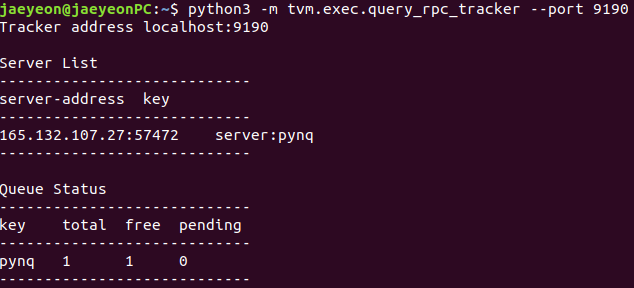 and pynq terminal looks like this.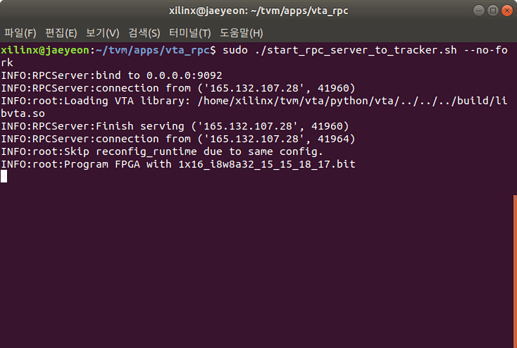 How can I solve this problem? Do you have any ideas? Thanks.