Hi everyone, I am trying to develop a python-based script that transforms relay ir to Caffe model accepted by our fixed point accelerator. However, I encounter some problem when trying to visit the relay graph with merged composition. Below is a similar code piece that I modified based on the contrib/target/onnx.py: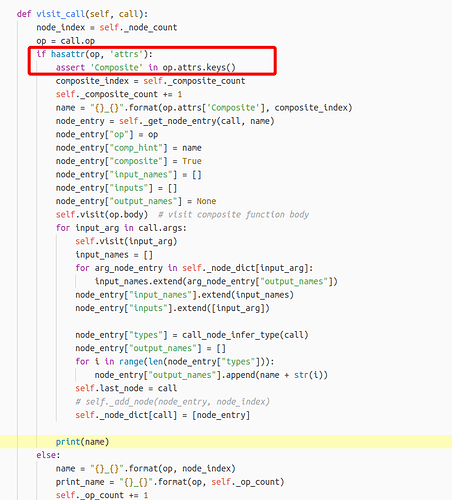 It indeed visited the composite function and the "component" ops as well (after visit(op.body)), but my question is how to record the connection, i.e., how do I know the specific operators that a composite function contains?
Both relay to ONNX and CoreML work follow the flow that transform op one-by-one.
However, merged composite pattern is one important step in BYOC. So I think there must be a solution here.