Hi,
I am defining an tts transformer pattern using the tvm.relay.dataflow_pattern. And when I use this pattern to match a model which has 3 tts inside, it fails to get them. With some debugging, I found during the MergeComposite, it indeed gets the pattern but doesn't save the group as it returns here: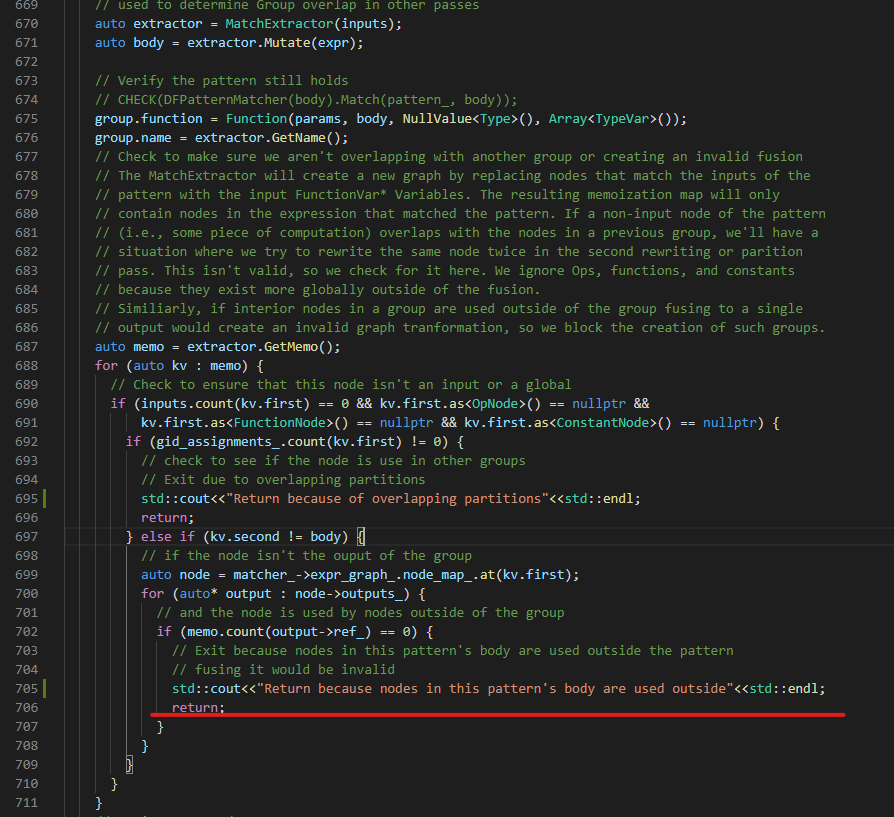 Well, I am wondering is this expected? As all the 3 tts in the model are complete and should not interfere with each other. Is it because the 3 patterns are sequential constructed in the model (As the endding of the first is the starting point of the second)?
Appreciate for any explanation of this or any suggestions that can skip this issue. Thanks in advance!