Hi, I'm new to tvm and really excited about auto_scheduler.
When I ran tune_network_x86.py using auto_scheduler and from_pytorch.py using autotvm, they worked perfectly. However, when I try to put the exactly the same model setting from from_pytorch.py to tune_network_x86.py, I got the error segmentation fault python tune_network_x86.py
Here is the the modification I made, (I intentionally put some debugging nonsense logs there)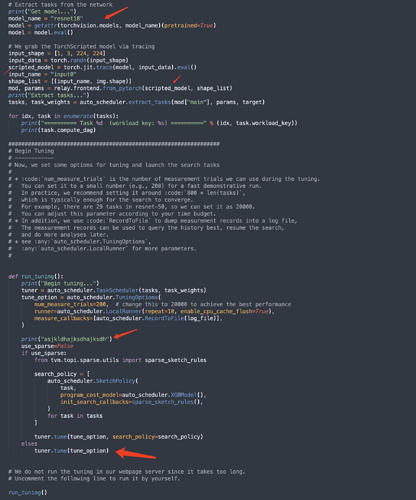 and Here is the log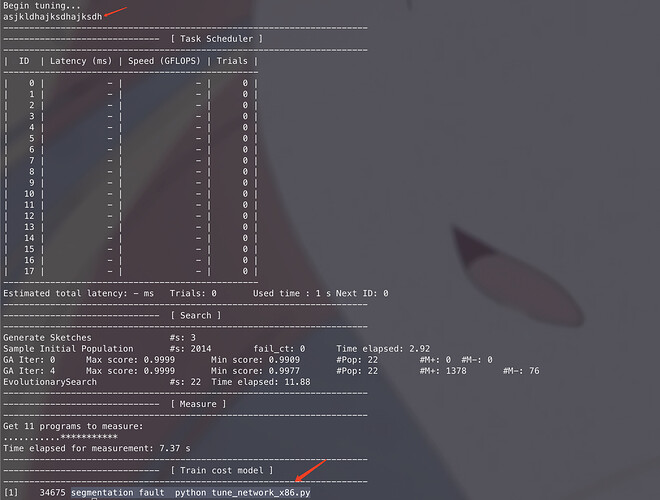 my xgboost version is 1.4.2

Any hints or helps will be appreciated sincerely!!! Thank you in advance!