In Sparse Conv2d Implementation for 3x3 kernels, there is a sample usages to demo the implementation.
I try to use the conversion in the sample usages to convert conv2d to sparse_conv2d. The conversion I use shows below: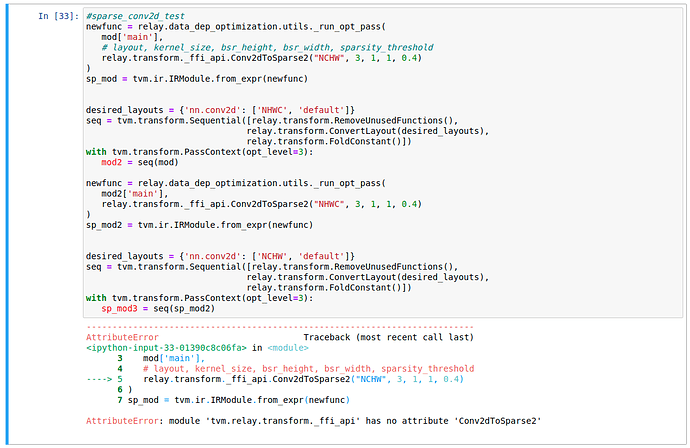 And the error message say that:
AttributeError: module 'tvm.relay.transform._ffi_api' has no attribute 'Conv2dToSparse2'
I have no idea why this error occurs. Can anyone helps me fix this error?